What Do Your Members Do?
Members are regularly asked what we do as members of the Court of Common Council.
The Corporation is the Local Authority for the Square Mile as well as providing numerous pan London services.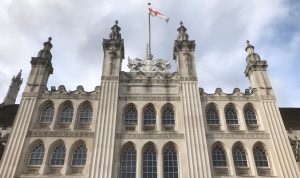 Unlike Local Authority councillors City Councilmen are not remunerated although a new scheme has recently been introduced to enable members to claim for loss of earnings caused by spending time on Corporation business. The majority of members stand as political independents.
Basically, our main task is to represent the interests of residents and businesses within the Ward – whether electors or not on the committees of the City of London Corporation which covers its core services, and also serve on the other committees covering the Corporation's wider activities. An important part of our role is Case Work where we escalate to officers issues which you raise with us about the City's services or the environment in the Square Mile.
Core Local Authority services are largely covered by 'ward committees' on which every ward is represented. These include Finance, Planning & Transportation, Port Health & Environmental Services, Culture, Heritage & Libraries, and Community and Children's Services.
Additionally there are numerous additional committees covering Policing, Open Spaces, Schools such as the City Academies and other educational establishments, and the Barbican Arts Centre, to which members are elected because they have a special interest or expertise.
The Castle Baynard team members are very active in the City and besides serving on a wide range of committees the current members include the Chairmen of The Board of Governors of the Guildhall School of Music & Drama, Streets & Walkways, Vice Chair of Policy and Resources, Chair of Housing Management and Chair of Homelessness & Rough Sleepers.
A comprehensive list of the City's committees may be found at this link.
If you want to know more about our work, have a problem which we may be able to help with or have questions about the City of London, please contact any one of us using the links in the Contacts section of this site.